The hollow pain of loss hangs heavily over an episode where two pregnant women face the loneliness of empty arms. Not to mention the jaw-dropping casual cruelty women in their different positions had to put up with in the early 1960s.

Shelagh is bored and anxious while on extended bed-rest in the maternity home, but at least she makes a friend as they share a laugh over Woman's Realm. And nice Tom the vicar helps a penniless mum driven to desperate measures to keep her little family together.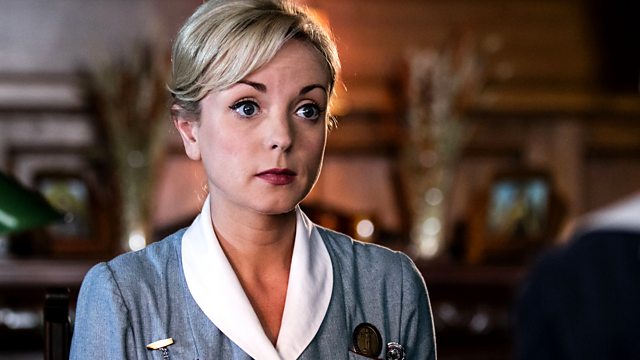 Back at Nonnatus House the midwives are overworked. Trixie has made a welcome return but Sister Mary Cynthia has vanished and is spoken of in sad, hushed tones. Where IS she?
SUMMARY
A woman expecting her third child realizes she cannot afford to care for her baby, so makes the painful decision to give it away to her wealthy but childless cousin. Shelagh befriends the woman in the next hospital bed and Dr Turner confides in Timothy about his worst fears. Sister Julienne looks for a new recruit to join the midwives, and the community prepares to celebrate the opening of a new park.