- and there's not a dry eye among the cast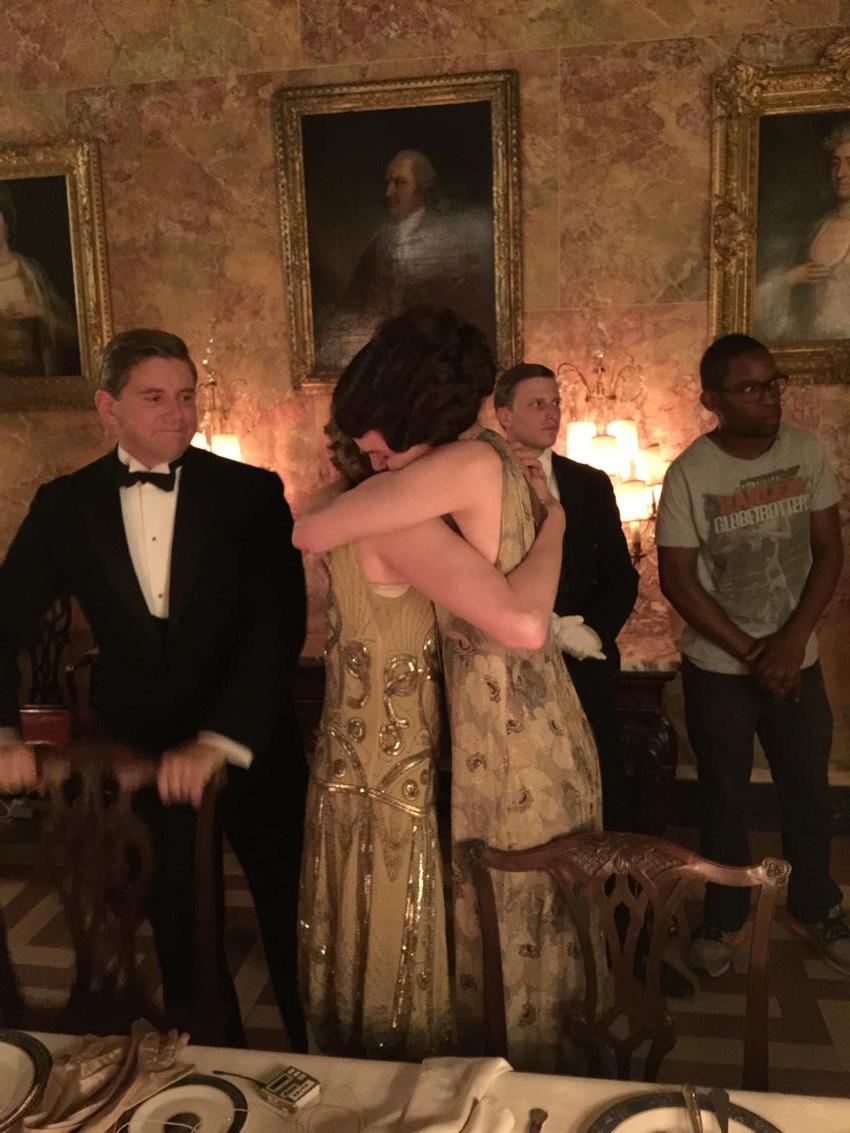 Actors posted pictures on Instagram as members of the crew announced "that's a wrap", signalling the end of filming on the sixth and final series
Downton Abbey is officially coming to an end with its sixth season. If that isn't enough to break your heart, the cast and crew have documented the show's final days in a way their characters never could — a hashtag.

Social media may not have been available for the Crawleys, but thankfully, their modern-day equivalents can share behind-the-scenes photos from the set of the final season via #LastDaysofDownton.
The cast of Downton Abbey revealed they cried their eyes out after shooting what will definitely be the last ever scene – period.
Actors posted pictures on Instagram as members of the crew announced "that's a wrap", signalling the end of filming on the sixth and final series.
Laura Carmichael, who plays Lady Edith, said: "It was very strange saying goodbye to the castle.
"It felt like, in a split second, it wasn't our home any more. And, of course, it was never our home. It was the Highclere Castle.
"But it felt like it for over six years. And as soon as they said 'cut', you realised it was just pretend. It's full of so many fond memories and it was very emotional. We had a big cry."
She said: "One of our grips - the big, hefty guys who shift the cameras around - they cried when we were leaving."
Close friend
Michelle Dockery, who plays Lady Mary
, added: "Laura and I wandered around for the last time and suddenly we didn't want to go home. We had a bit of a cry, yes."
All the cast were attending the evening hosted by Jonathan Ross and filmed for a special tribute programme to be screened later in the year.
Tantalisingly for fans, Michelle, 33, revealed her character is set for another roller-coaster ride when the series airs on ITV this month.
She said: "Her journey in this series, it was very unexpected. She goes through a whole other ordeal.
"Just when I thought it was kind of coming to an end and wrapping up for Mary,Julian [Fellowes] kind of threw a cat among the pigeons.
"So there is a really great arc storyline in this series. It's something I wasn't expecting and it's really clever what he does."
Downton Abbey's final season starts the end of next month!