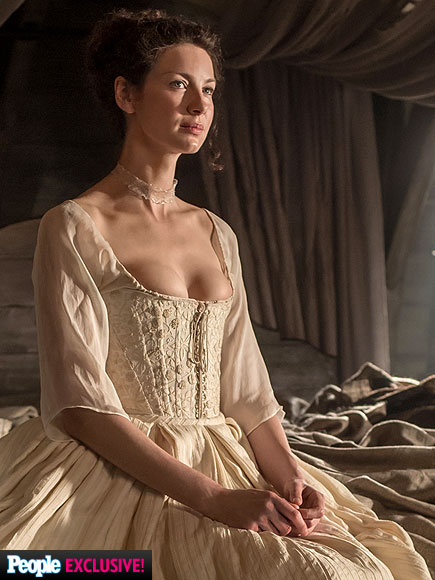 Yes! We have a sneak peek at what Claire will wear when she weds Jamie.
Check out three exclusive images from the Outlander wedding day. As for the steamy wedding night ... we will have to wait until this Saturday to get a glimpse of
that
.
What do you think of Claire's dress??