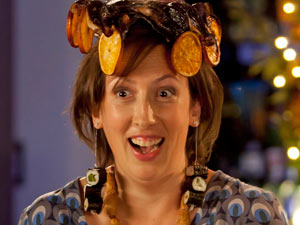 Miranda's presents that she ordered online have not arrived and she needs to escape Christmas with her mother and father (Tom Conti).
After a trip to see the doctor (Adam Rayner), she organises her presents to be re-delivered and she makes up with Gary. Miranda and Stevie decide to spend Christmas day in her flat with Clive, Gary and Tilly. However, following a couple of arguments, Miranda decides to spend Christmas with her parents after all. Note: This is Clive's last appearance to date. He did not feature in Series 3, but was mentioned as an off-screened character.
This is the final episode of season 2.