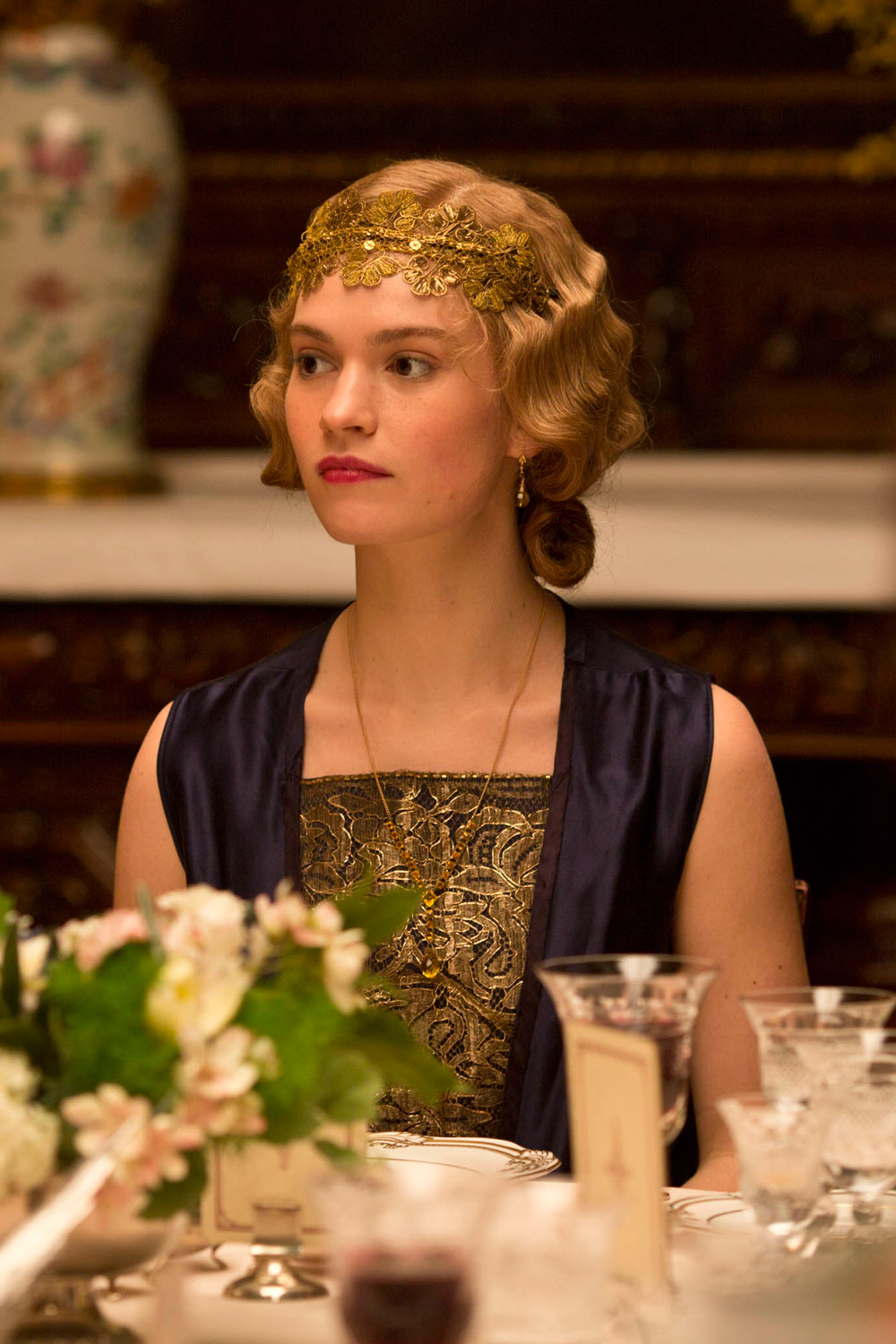 Sadly, we're not talking about Lady Mary finally saying yes to her handsome new suitor Lord Gillingham, or giving in to her obvious attraction to the difficult-yet-intriguing Charles Blake. I think we may have to wait until Season 5 to see her find love again. Instead, it's Lady Rose's turn for some happy but surprising news.
We witnessed Rose and singer Jack Ross growing closer in last weekend's episode, when the two characters shared a romantic boat ride together where they openly kissed in public!
Now it looks like Rose is going to take matters into her own hands...
In the first preview clip for the series finale, Lady Rose is seen telling Mary: 'I love him. And I won't listen to any imperialist nonsense about racial purity and how he should be horsewhipped for daring to dream.
'I'm going to marry him, Mary. And I don't care what it costs. And I won't keep it a secret.'
We're also promised a conclusion to the story line which has dominated the current series –
Anna's incredibly tragic attack at the hands of Green. We predict things coming to a head with Bates and Green, although our fingers are crossed Bates doesn't land himself in hot water as he comes to his lady's rescue.

Will Bates confront Mr Green?
With episode 7 ending on what can only be described as Bates' "I know who raped my wife and I'm going to rip him to pieces" face, could we see him confront Mr Green?
Thomas is also up to his old tricks by the look of it, giving Baxter an earful and looking suitably menacing with Jimmy. What are they up to?
Rose is down in the dumps as well, when she tries to persuade Mary that marrying Jack Ross is a brilliant idea. Mary doesn't agree.
Not only has Daisy turned up at Downton, she is larking around and getting to know Baby Sybil.
Will she persuade Branson not to move to America? Or will all three of them take a trip across the pond?
Downton Abbey's fourth series concludes on Sunday, November 10.