United in grief? Poor Mary and Branson both lost their significant others, Matthew and Sybil, during Season 3 of Downton Abbey. Now both single parents, they'll have to raise their young children on their own.
Ahead of the return of Downton Abbey for its fourth series, here's a look at the first images from the set.

The third series ended with the tragic car crash of Lady Mary's husband, Matthew (Dan Stevens), leaving her to raise George on her own as Tom is doing with Sybil or Sybbie, following the death of his wife Sybil in childbirth.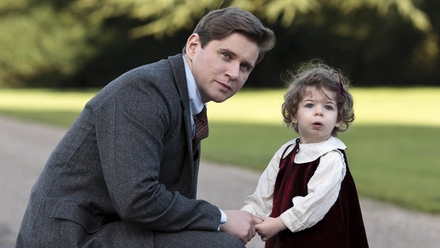 However it seems Branson will not be lonely for too long as according to Digital Spy, Daisy Lewis has been cast as his new love interest.
How cute does Lady Mary Crawley's (Michelle Dockery) baby George look next to his cousin Sybil and her dad Tom Branson, played by Irish man Allen Leech?
Elsewhere Lady Rose MacClare is set to continue to cause havoc and thankfully regulars Sophie McShera (Daisy) and Jim Carter (Carson) are set to return to Downton for the new series in September.
Speaking about the new series, Irish actor Brendan Coyle who plays John Bates, said: "I'm going to stick my neck out and say it's our best series ever.
"It's certainly my best series ever. I'm really, really grateful for Julian [Fellowes] for that. My storylines are phenomenal... And I'm not going to die in a car crash!"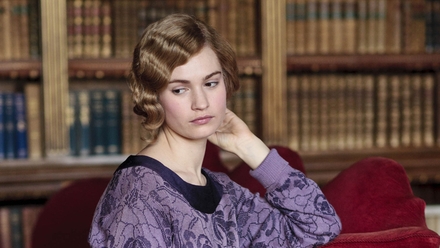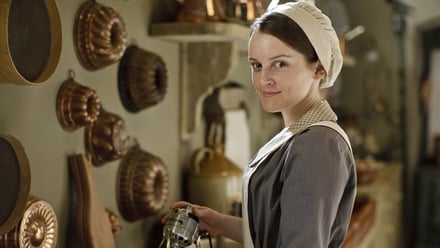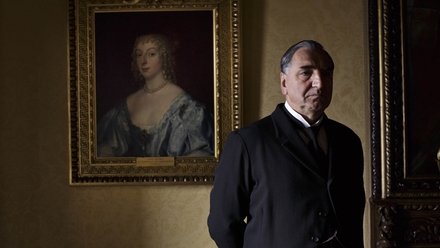 In the next new Downton Abbey season 4 photos posted below, we get our first look at actor Paul Giamatti who is playing Cora Crawley's maverick brother, Harold Levinson. Harold and Cora's mother Martha (Shirley MacLaine), also in the photos, will make an appearance in the Downton Abbey S4 Christmas Special.
We also have our first look at James Fox, no word yet on who he is playing.
Other cast we see, Maggie Smith (The dowager Countess), Sophie McShera (Daisy) Ed Speelers (Jimmy).
Stunning!!! Appears to be a garden party.
Paul Giamatti as Harold Levinson. Who is that woman in the hat?
Shirley Maclaine, Maggie Smith, James Fox, Paul Giamatti
Shirley MacLaine, Maggie Smith, James Fox
Sophie McShera, back of Ed Speelers. Is that a new footman?
Buffer