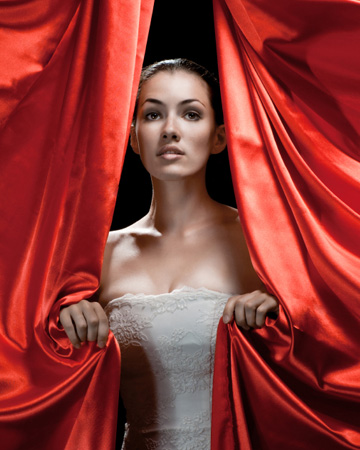 I am a Mother. I know all about stages. I spent many years as a young woman, looking forward to the day I would step up onto the stage and accept the role of Mother. Young & more beautiful than I knew, I accepted my part at the age of 19.
I've been visiting stages ever since.
The Brand New Mother stage: Excited and a bit nervous. Proud and ready to show the world your new little one while fully expecting to fit back into your skinny jeans in a few days. There is usually a kind woman who will step up and show that the new mom a few tips and tricks - what she knows about this mothering stuff. Often it is your own mother...and you will watch in wonder and awe.
The New Mother stage: You are Tired & Exhausted. Quite possibly overwhelmed. This is the stage it first becomes completely necessary to have another woman to talk to about the trials that come from stepping on to such a stage.
You will need someone who is not your own mother. Why?
"By the mouth of two or more witnesses"... you will find support, comfort and questions answered in your new round-the-clock job.
And because it is someone who hasn't loved you since you were a baby, you will listen even when you don't want to believe you are doing a good job.
The Mother of Little ones stage: As in Plural. You've taken on many roles by now.
More than one child...When you are outnumbered by cute little versions of yourself. This is the stage where the vanity of your younger years takes a drastic turn. Perfectly coiffed hair is replaced by scrunchies and ponytails. Designer jeans and dry-clean only shirts are no longer practical or comfortable in a world where Kraft Macaroni & Cheese dinner is your new favorite meal, you know every Sponge Bob episode by heart, have been thrown up on more times than you can count, find pure joy in 2 minutes of "me-time" in the bathroom and you spend most nights falling asleep in your yoga pants and fruit-loop encrusted old t-shirt each night instead of something much sexier.
Vanity and pride are replaced with common sense...And you're fine with it.
The Mother of Teenagers stage: This is the stage where those "little versions of you" are not quite as cute all the time. Sure, they are funny and can be incredibly helpful and surprisingly wise at times. But make no mistake...This is the stage you will find yourself mentally exhausted 90% of the time. You will throw out most of what worked when your children were little. At the very least you will need a new plan of attack. Because when it comes to Teenagers - common sense is just not that common.
This is the stage you see glimpses of the men and women your children will become.
Some days this will cause you to need anti-depressants and I recommend having Advil and Tylenol on hand at all times. By now you will have a variety of women you can turn to.
Call them. Talk to them. This is an order.
You need to hear from other women who have teenagers. Women who have been where you are, and lived to tell about it. Older, wiser Women who just smile and tell you "this to shall pass". This is a stage where you lose sleep because you worry about your children as they begin to step out into the world. Worry if they will make good choices.
If they will be safe in that world. Teenagers are scary and cool and mentally draining.
And they dont care if you are fine with it or not.
The Mother of Adult Children: I am just entering this stage. It is strange, heartbreaking, and wonderful. So many moments of pride. There are times when you miss the days when your child admired, respected and hung on every word you said.
You will long for the days when they ran home for a hug when they were sad or hurt.
The days when it was YOU they chose to see movies with and tell their embarrassing stories to. Your heart will ache when you see them heading down a path you know will lead to pain, because you know there is nothing you can do about it. And so you will pray for them, as you always have. You will pray for the new little families of their own. Most of the time, you will have absolute Pride in the child you have raised. You will still love them with all your heart.
And you will miss the days when you were so tired.
This is also the stage when I discovered that just when you thought they may no longer need you, you will find that grown adult son or daughter turning to you for support and love. And you will realize, as I recently have, that this is a stage you will never exit. You never really leave the Motherhood stage.
And as always, I'm more than fine with that.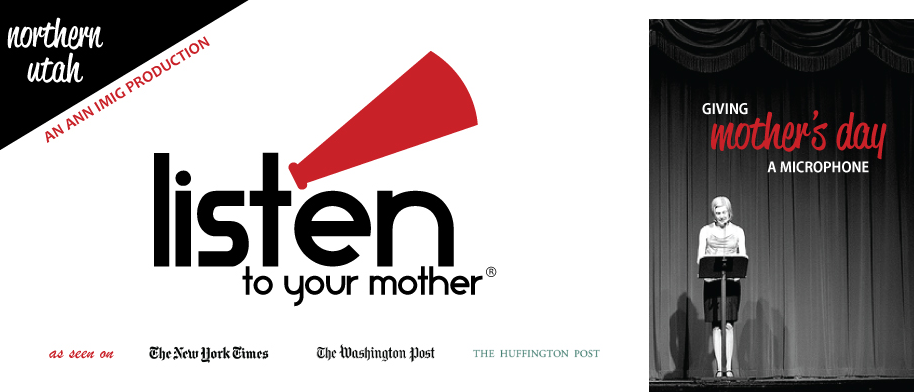 On May 9th, I will join 12 other women as we each step up to a similar type of stage.
Listen To Your Mother
is in town.
Come and Listen to stories about Motherhood in all its forms. Women will stand and raise their voices and share what we have learned - what we are constantly learning - about the stages we are currently in. Each of these stages is represented and in such ways that you will leave that night feeling like you just made a dozen new friends. Friends who you will find are just like those women you have turned to all these years. We are just like you. Mothers, Daughters, Sisters, Aunts & Friends. And when Women step up to tackle a new stage of life, - especially the stages of Motherhood - it is the women we turn to for advice and support that take us from feeling overwhelmed with stage fright - into a confident stage performer.
I can't wait to see you there!
For information on shows in your state you can go HERE.
Buffer