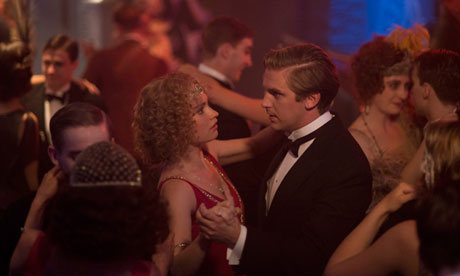 Is Matthew Clubbing?!
Full recap below:
(spoiler - dont read further if you have yet to watch the episode)
24
8
"Episode Eight"
David Evans
Julian Fellowes
4 November 2012
12.15 [nb 18]
66 minutes
September 1920. Downton Abbey's annual cricket match with the village takes place, bringing out Lord Grantham's competitive side. Violet's great niece, Lady Rose MacClare—the daughter of Violet's niece, Susan, Marchioness of Flintshire and her husband, Hugh, Marquess of Flintshire—visits. A trip to London reveals that there is more to her than meets the eye: she's a wild girl who likes to drink and party. Carson controls Thomas's future, and Thomas finds an unlikely ally in Bates. Mary and Matthew are keeping secrets from one another.[70]
If you enjoyed watching Season three - become a Simply June follower (click FOLLOW on the right of this page) and you wont miss another episode or video!
Go HERE to like the Simply June Facebook Page and get all your Downton Abbey information
including Season 4 - starting in August 2013.
Thanks for stopping by!