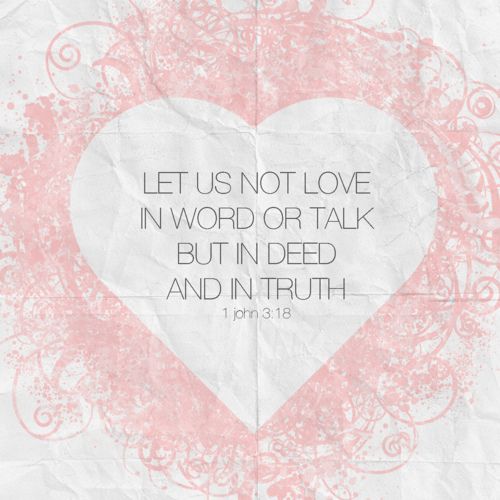 Let
us not love in word or talk but in deed and in truth.
There is no better way to show someone you love them than to show them in action by trusting and by giving them your all in every way. A lot of what love is involves showing trust in someone else's dedication of loving you. When you are committed to someone who says that they are committed to loving you the same, you will earn more trust by showing them that they have earned your trust and vice-versa.
We also have to be willing to show our love in the best ways possible. It is very easy to just utter the words "I Love You" over and over again, but it is much more challenging and also much more rewarding to show them just how much you love them. Not only will they feel your love more, but you will also realize how much it really takes to love someone with all of you, and you will feel abundantly more rewarded for loving someone with all of your heart!