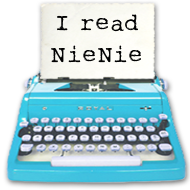 Everyone loves Stephanie Nielsen and her Blog

The Nie Nie Dialogs.
Her story, for many reasons, touches hearts and inspires others. People all over the world admire her strength, her love of the gospel and her example. I'm just like all the other women out there who think she is amazing but there is another reason I think she is awesome.
It's not because we both live in Utah and its not because we go to the same church. It's not because I used to live down the street from her and it isn't because when she was very young she was at my wedding reception. All that is great but it was when I read her blog post last May that I found a new reason to think she is my kind of gal.
Stephanie tells about what happened late one night. After a midnight soak in their hot tub, her husband dared her to jump on the trampoline naked. Yep, you read that correctly... I said NAKED. A

nd that's exactly what she did. She stripped down and jumped. Wow. I was impressed and

after reading her post I was jealous of her self confidence.
Maybe if I was offered a huge amount of money, I may consider a quick 2 second jump in my birthday suit. As a rule, there is no way anyone could get me to go naked outside of the house. And on a trampoline? Seriously people, I'm no supermodel so the thought of me, JUMPING up and down, flailing around in the dark is not a pleasant image. Heck, forget my husband! Even I don't want to see that sort of a display! And let's not forget that I am prone to embarrassing moments and strange situations. With my luck if I was somehow talked into going commando at a whole differnt level out in the yard, we'd get locked out of the house or neighbors would be out for a midnight stroll or someone would look out the window, notice the horrific sight taking place on the trampoline and call the police to report a naked special needs chick is having a seizure.
I'm not sure it is possible for me to ever feel that kind of confidence. I would have looked at my dear husband and said "Are you out of your freaking mind?!"
NieNie on a trampoline, jumping - cool
Simply June on a trampoline jumping - Disturbing and just plain wrong.
But that aside, the point is that she went for it! I love that for 3 whole minutes, she threw caution to the wind. I am jealous of anyone who has that amount of self worth and feels that free to be and do what they want while still being a good person. I love that she is a woman of great faith, who is, at the end of the day, just a very, cool girl.
Does the average, church going, God fearing, LDS woman smoke?
No.
Does the average, church going, God fearing, LDS woman jump around naked in her backyard if she feels so inclined?
Absolutely!
(Although I do not endorse this method of getting to know ones neighbors.)
Thank you Stephanie for being an example of a strong LDS woman who is the perfect balance of spiritual woman and fun loving girl. Thanks for being normal. I hope one day I'll have that same level of confidence. Until then, Jump on that trampoline for all the women out there who could never do the same. You are my Hero! And people say Mormon's are to uptight? Yeah, right!
Rock on Nie Nie! Rock. On.